Stop guessing, Start testing.

Our at home tests are shipped to your door, offer the highest accuracy, and come with a real time virtual consult with our holistic practitioner to design a plan that works.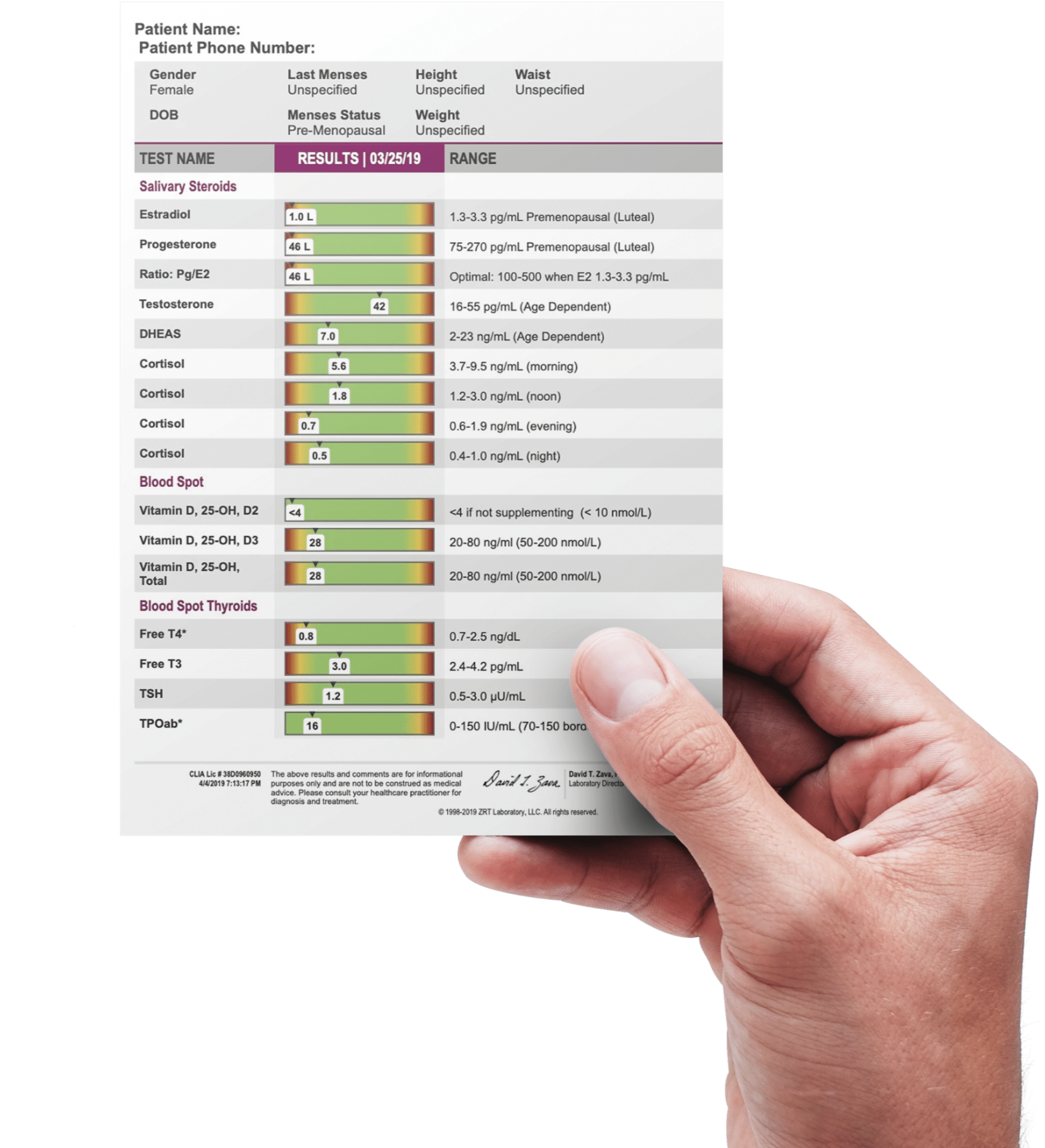 Functional labs work to get to the root cause of your symptoms.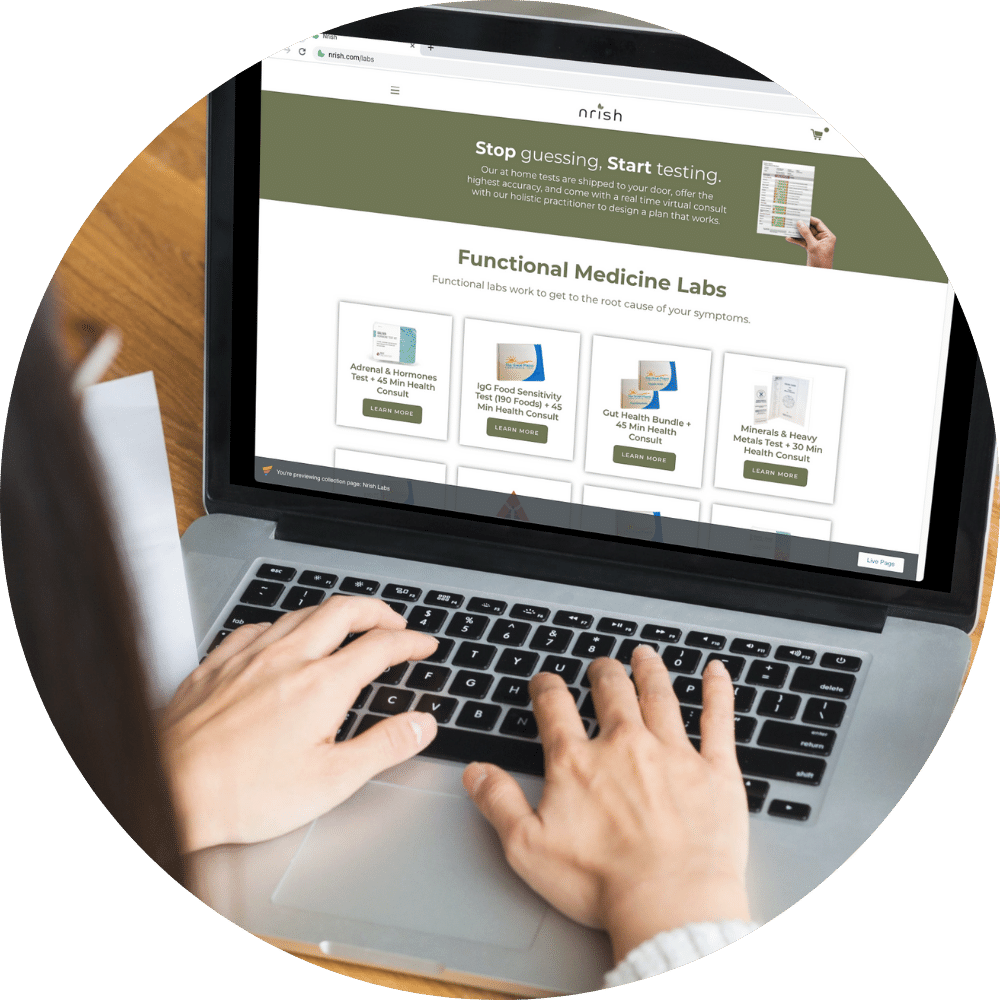 Find the lab you need, click for details, and order. If you need help deciding, email us.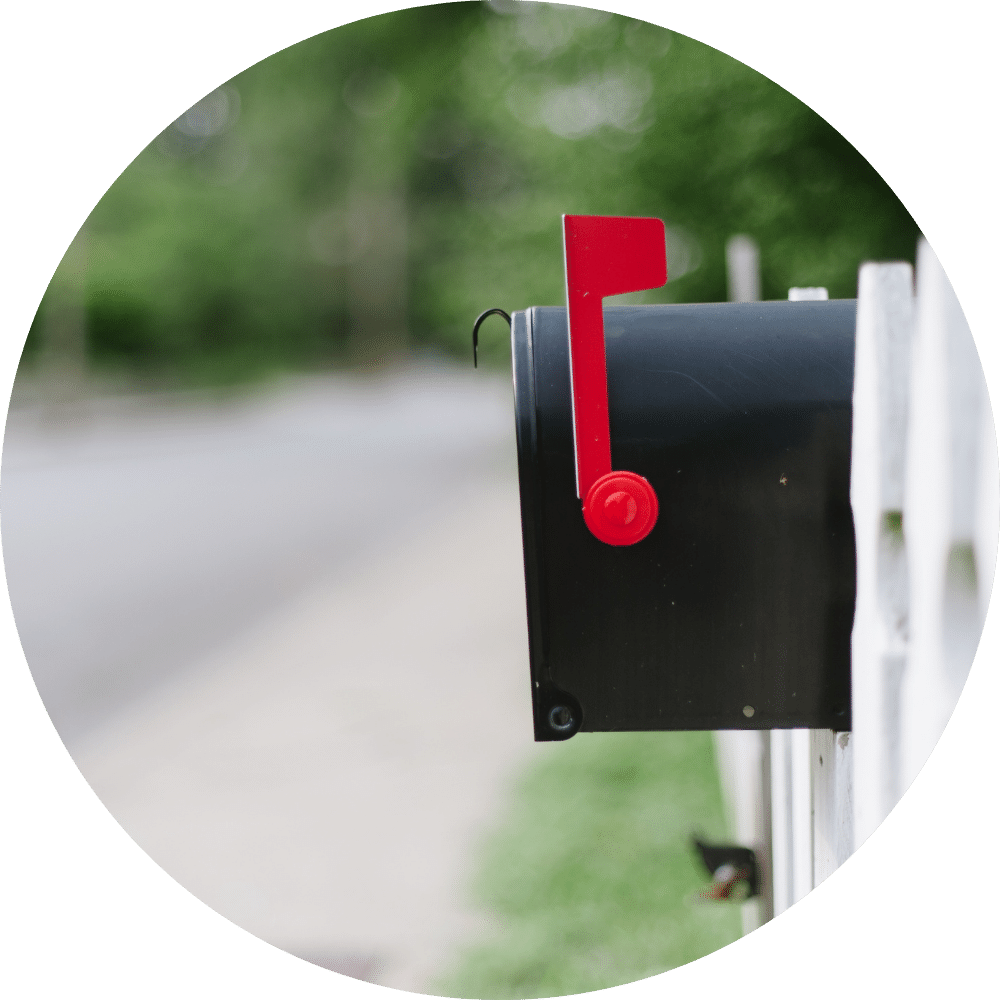 Receive your labs in the mail. Perform the guided in-home test and drop it back in the mail.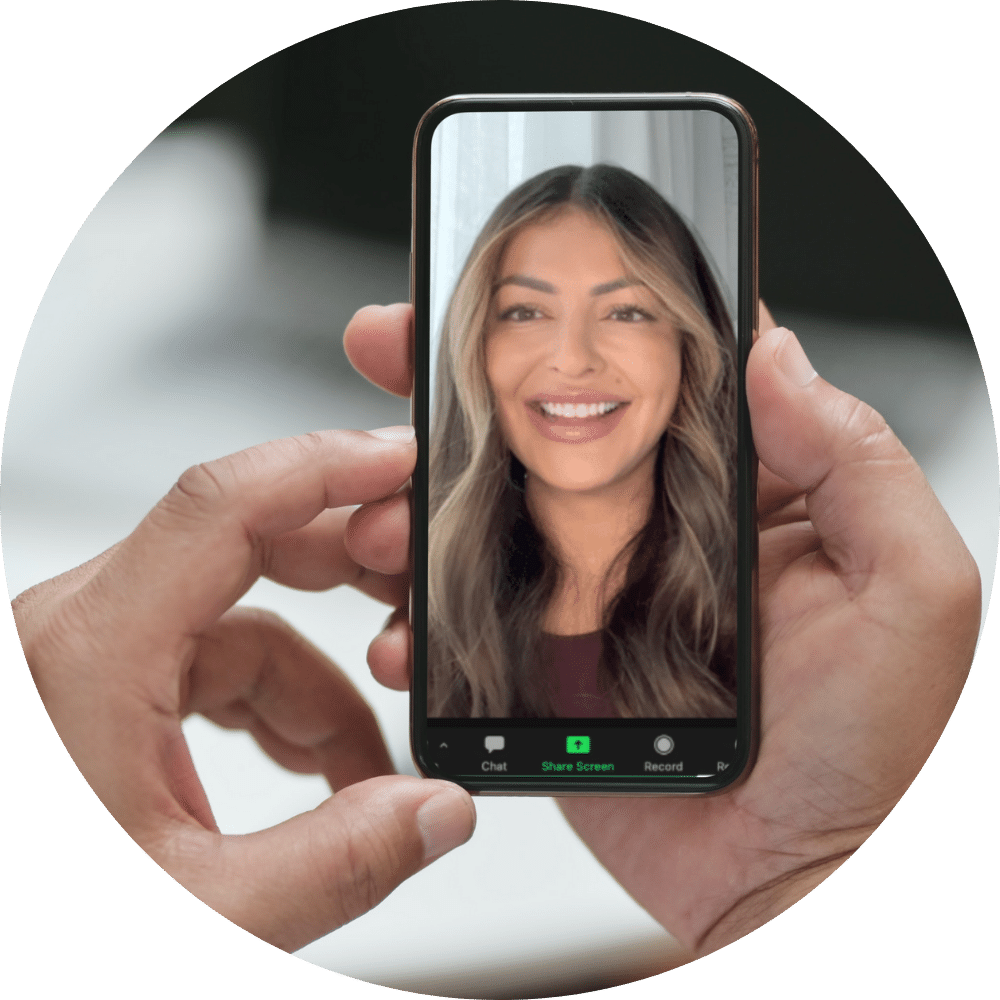 Receive your results and schedule your 45 minute consult with our practitioner to review findings and design a protocol to help your body rebalance.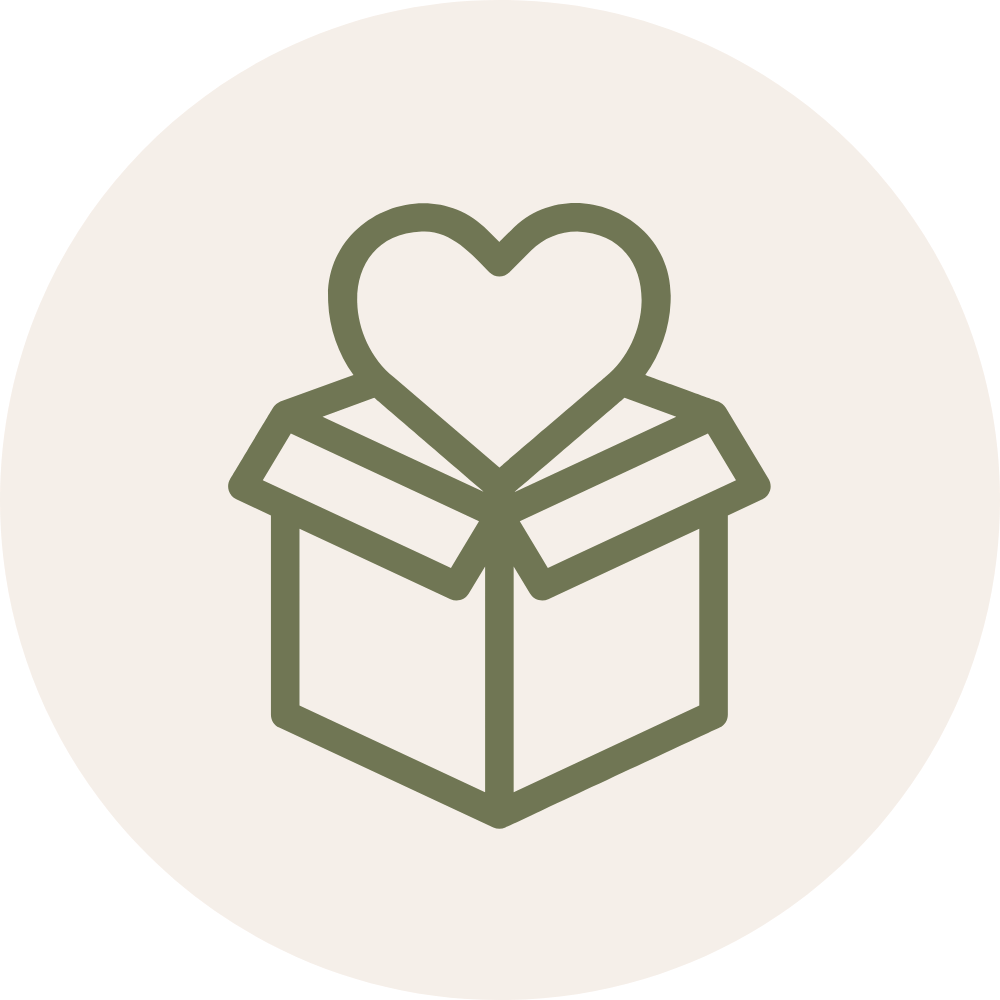 We partnered with Functional Lab Facilities used by physicians to ensure the highest accuracy.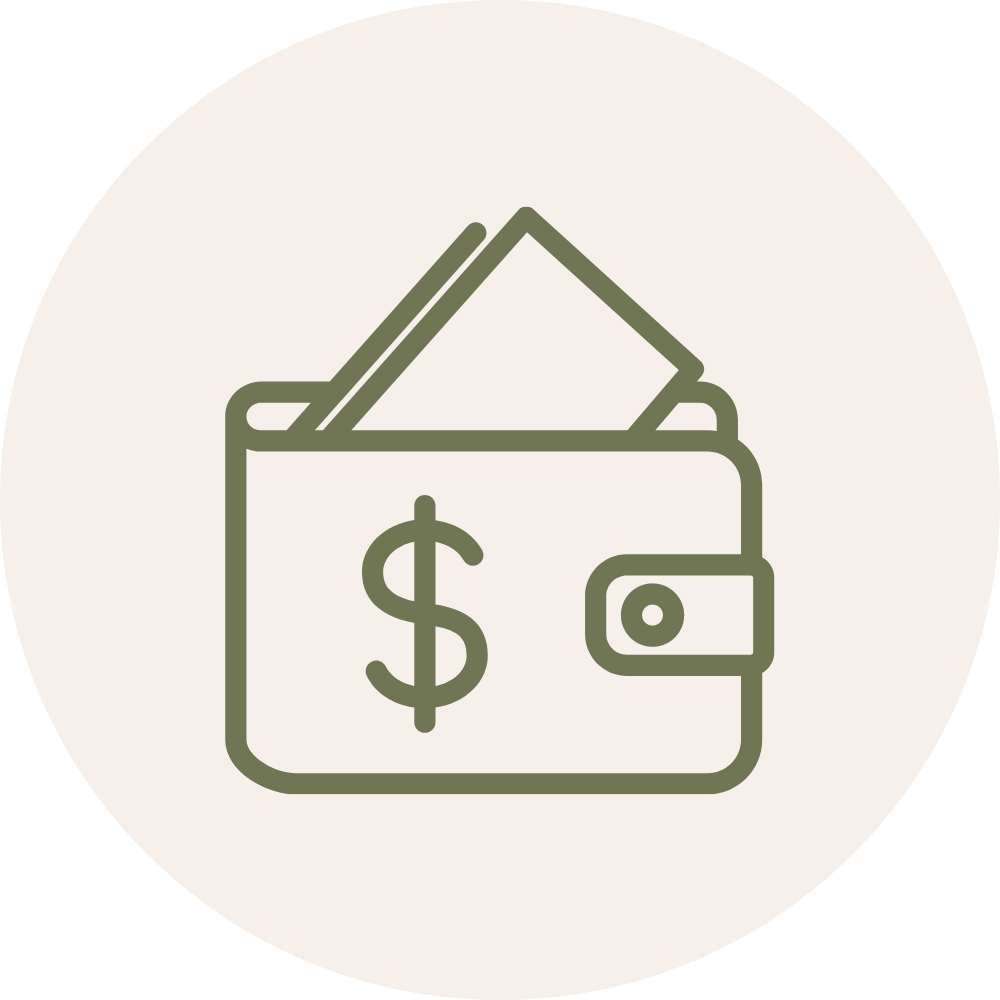 We wrapped the lab, consult, and protocol all into one price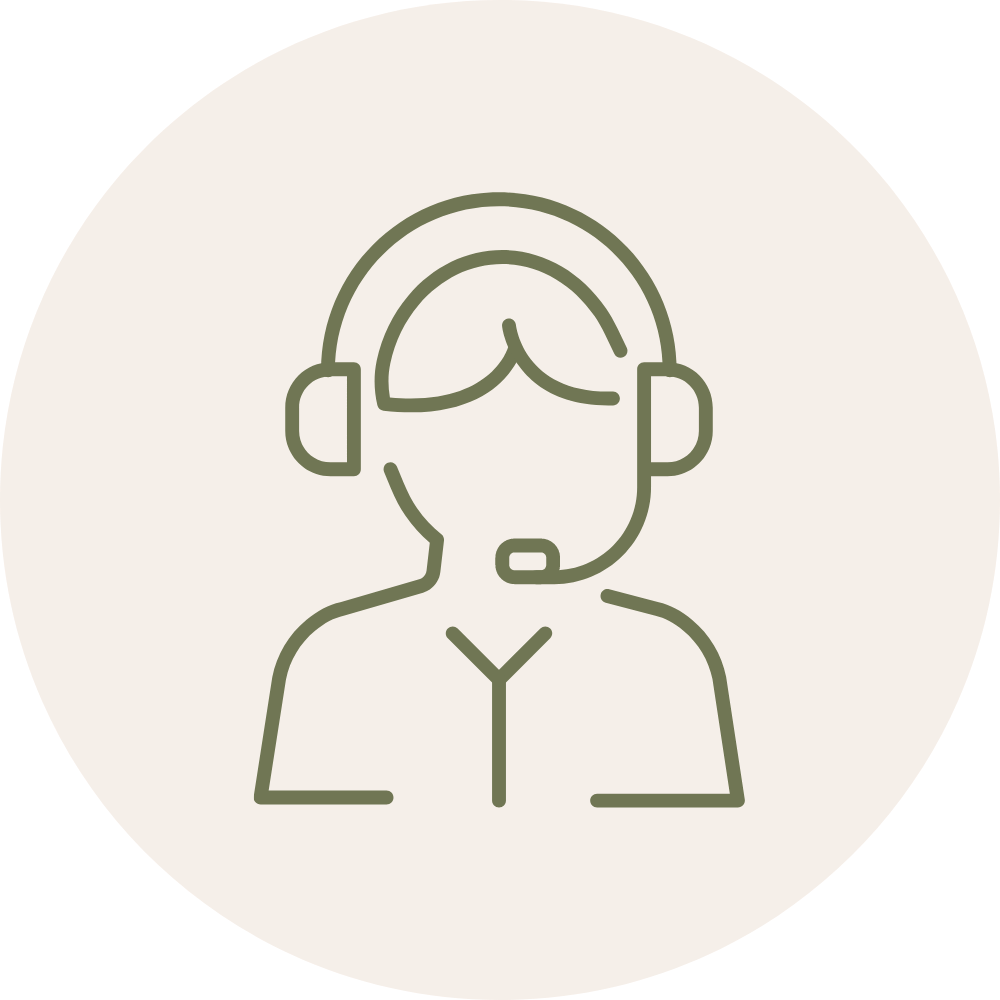 Connect over Zoom with a certified practitioner and receive personalized, actionable guidance.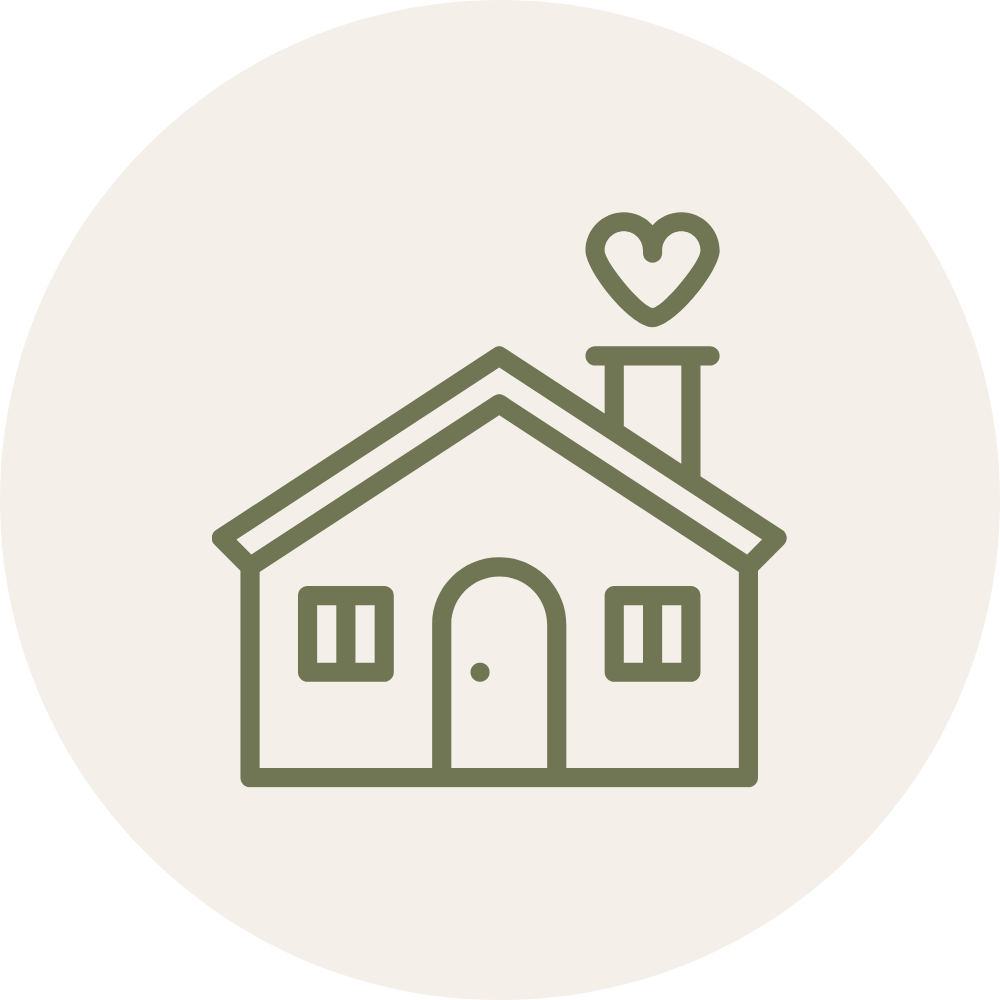 We create a start to finish experience that never leaves your home.
Your Consulting Practitioner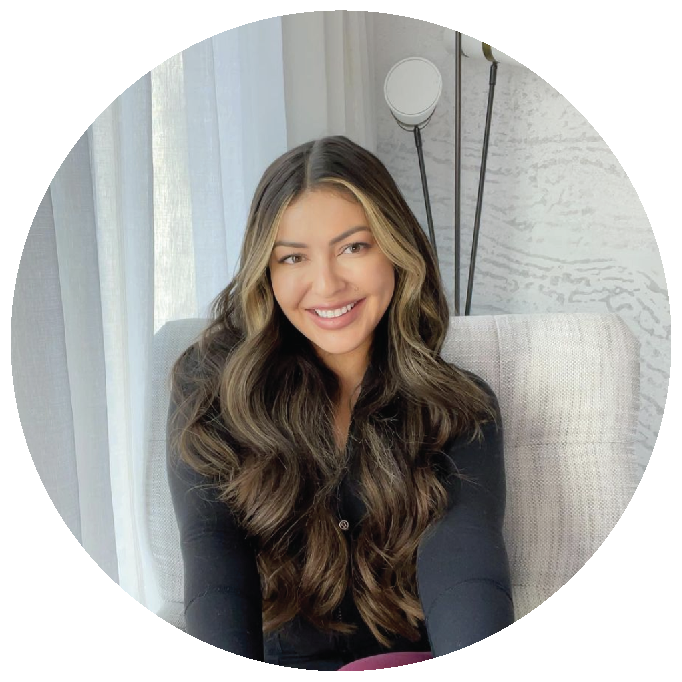 Briana Owen is a certified Integrative Health Practitioner, Holistic Nutrition Specialist and Chief Science officer for Nrish, a global nutrition company. She specializes in nutrition, gut health and women's hormones. Her passion lies in uncovering the root cause of symptoms and rebalancing the body with natural remedies.
Helping our customers get to the root cause.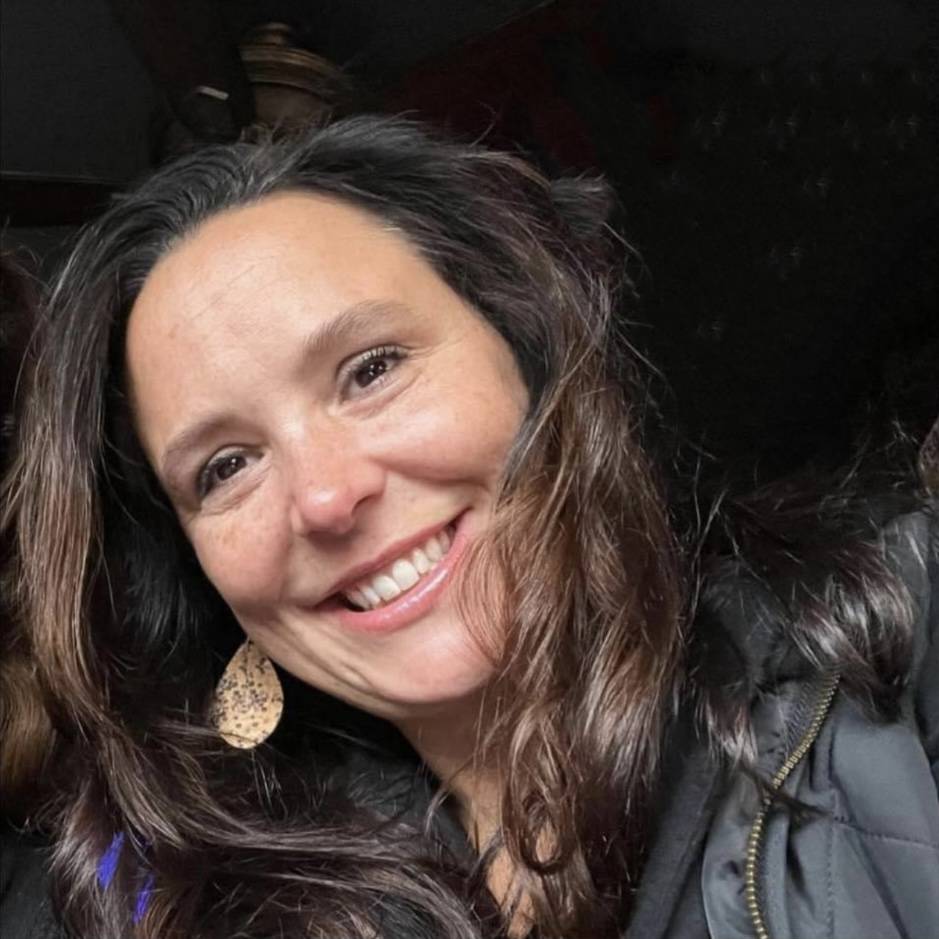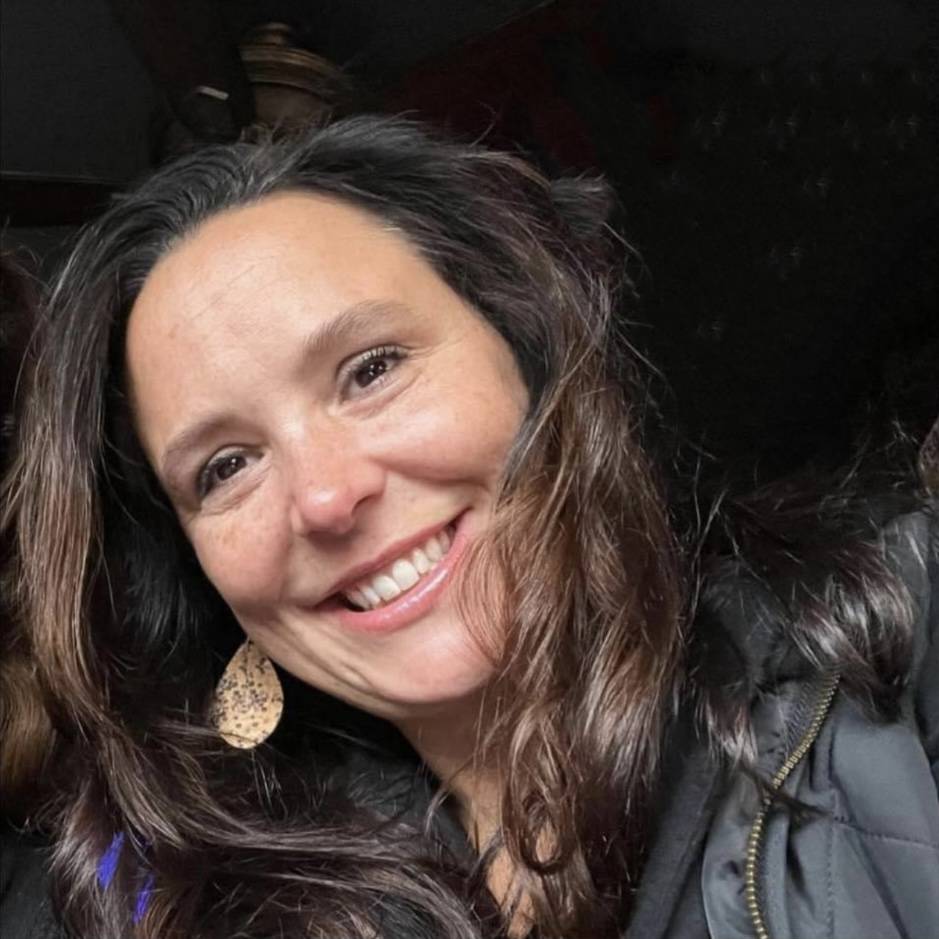 "I did a hormone test. Between that and the consult and the recommended protocol, my life improved dramatically. It was Impactful. On top of that, one of the recommendations was the 7 day liver detox. It's a reset that helps you get back from the edge. It brings a sense of calm to your digestion and your mind."


- Molly Sawyer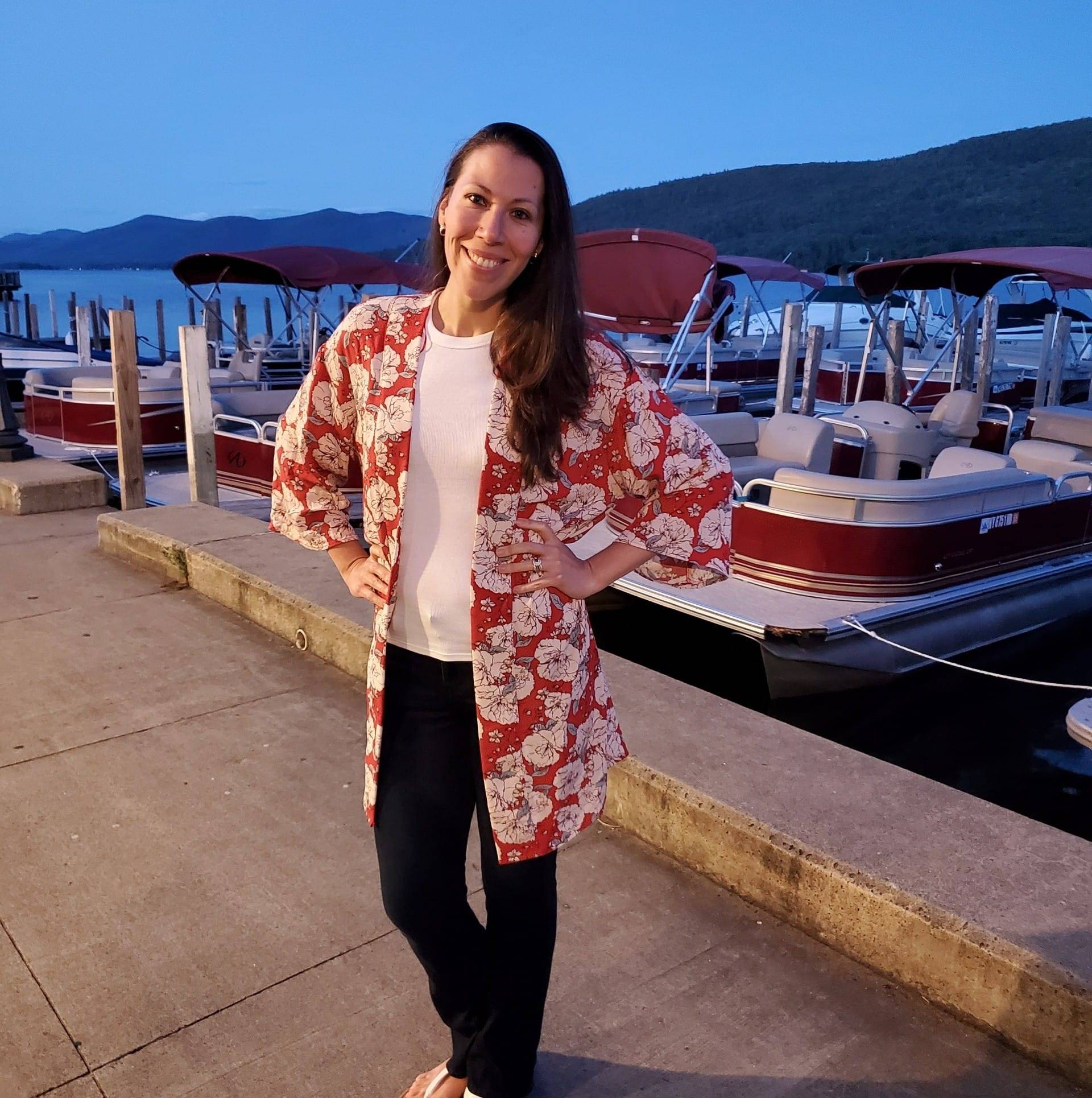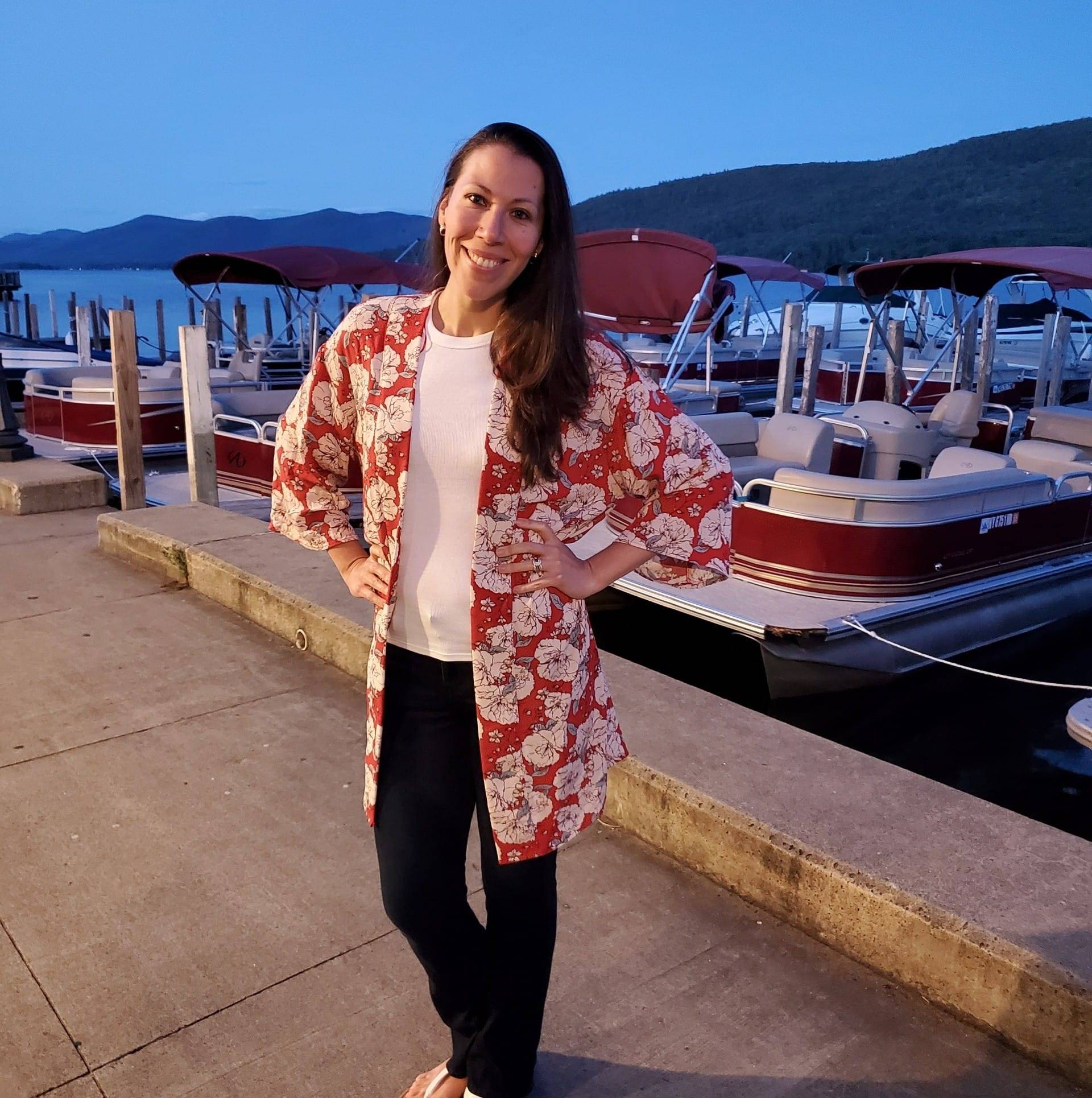 "To say my gut was in BAD shape was an understatement. I decided to reach out to Briana Owen to work one-on-one with her and that was one of the best decisions I have ever made. My symptoms clearly showed that there was a gut bacterial imbalance situation going on, and after doing hormone testing, it turns out that I was also dealing with a hormonal imbalance.


Since starting to work one-on-one with Bri, the majority of the symptoms that I was experiencing have either decreased significantly or gone away completely. It's taken commitment and consistency, and with each day that passes, I am feeling more like myself again."


- Gina Ramirez